It's Time to Cut The Body Loose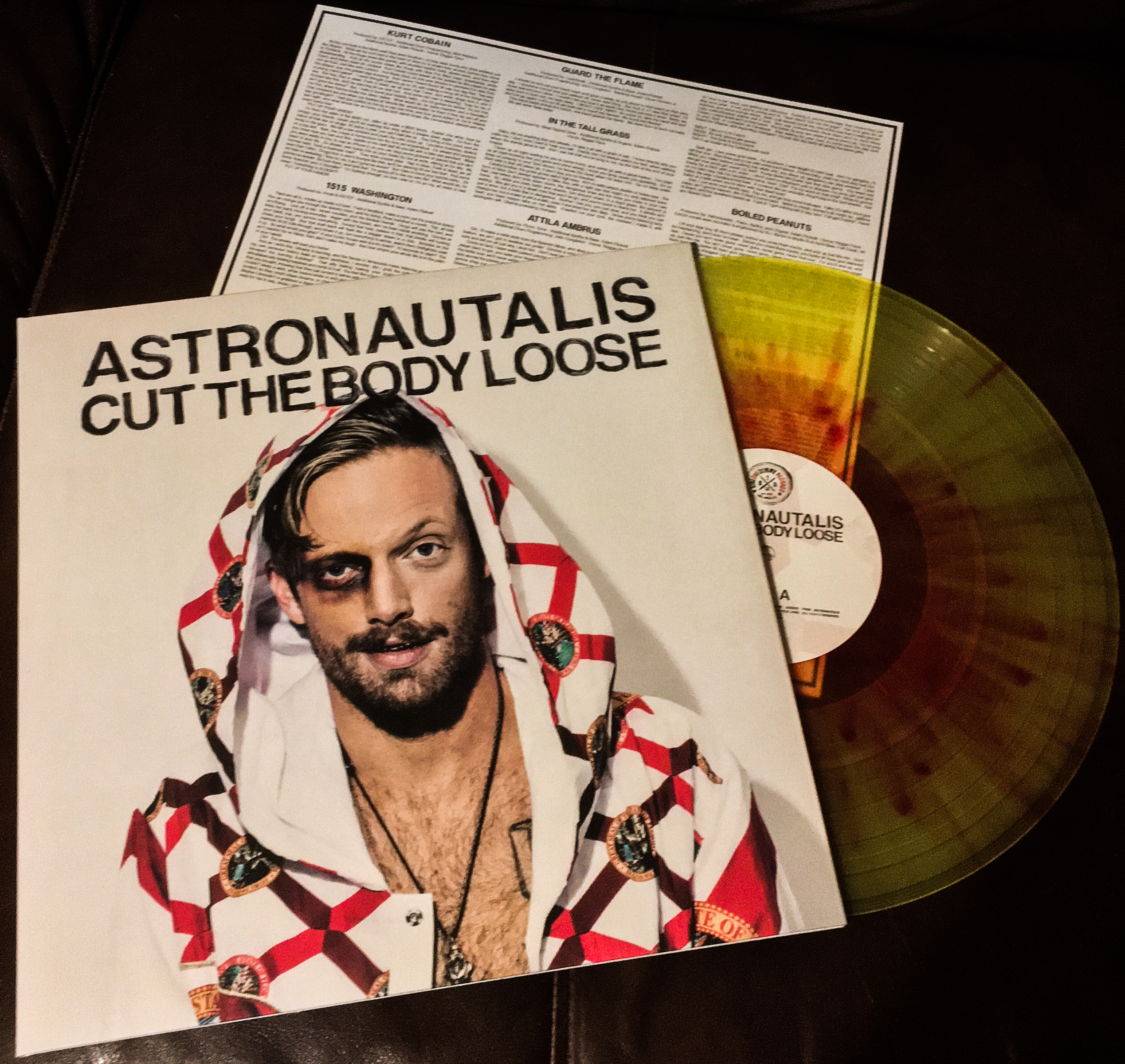 Astronautolis's third and latest album, Cut The Body Loose, has been playing on repeat on my phone for about a month.  It's relatively short, but with a surprisingly wide variety of tracks bringing a lot of emotions, feelings and experiences to life on top of beats just as varied, including guitar and horns to a more stander produced sound.  I was first introduced to the artist less then a year ago, and when I saw him live in Portland this past January, I was enthralled.  Having since listened to both his older work and his newer material, I have fallen in love with the progression and changes leading to his latest album.  In the past, Astronautolis, born Andy Bothwell, has mixed styles and genres, hip hop, rap, singer songwriter, indie rock, punk, talking blues, paying homage to his influences from across the music and artistic spectrum.
"Stick To The Plan, Do Not Improvise," Solo: A Star Wars Story Follows It's Own Advice
Lucasfilm released this year's installment of the Star War franchise all over the world, but either not everyone got the memo, or they're just plain tired of the galaxy far, far away.
There are a lot of explanations going around as to why "Solo" isn't doing Star Wars numbers at the box office according to reports. Some are claiming that releasing too many Star Wars movies in too little time is fatiguing audiences.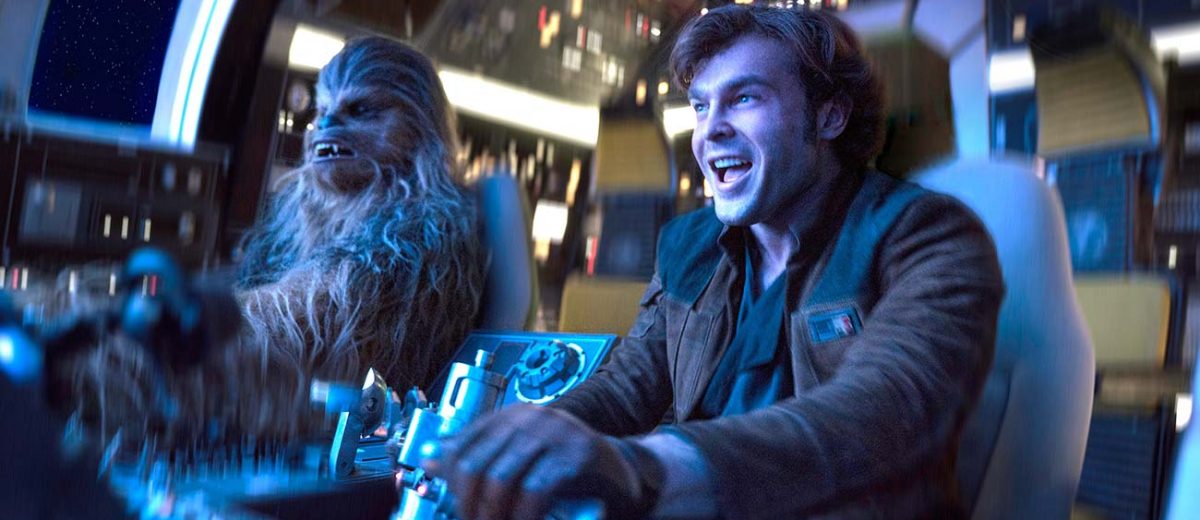 Deadpool 2, A Family Film?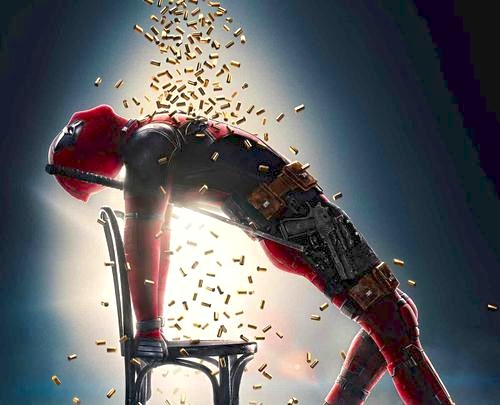 Including references for many different ages as well as being an all around good film, Deadpool returns to the big screen in Deadpool 2 and is as hilariously offensive as ever. Deadpool 2 opened May 10th, 2018, 2 years after its predecessor in 2016. It stars Ryan Reynolds as the role of the anti-hero Deadpool, a vigilante with a unique set of skills including regenerative health and advanced abilities with swords and guns.
In the Deadpool movies, it is clear that Deadpool knows that he is in a film, he is aware of his surroundings in a very peculiar way. It is this way in the comics as well. This leads to Deadpool ultimately making fun of and ridiculing the writers and people behind the scenes in the movies, but also the actors who play the characters that he himself is interacting with.
Five Binge-Worthy Shows to Watch this Summer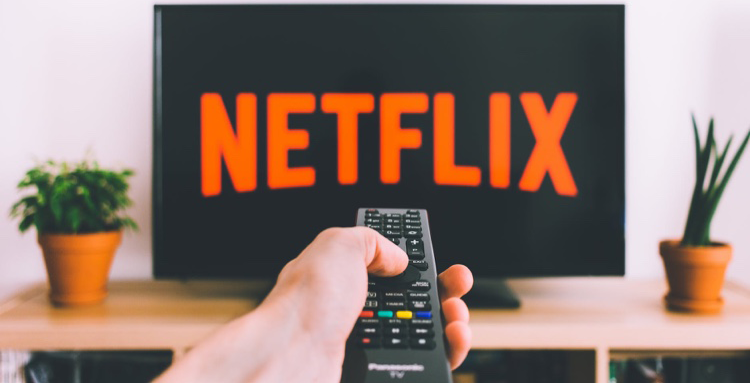 The summer is a time to unwind, relax, and forget the stress that the school year brings. When looking for things to do during free time, TV shows and Netflix come to mind for most. But the main problem is deciding what shows to watch. It's hard to decide which of them are worthy of binge watching, but this list should be of help to those in need.
Friends is first on the list, and though it is a classic, it is still an exceptionally amazing show. 
The 2018 Met Gala: Catholicism and Heavenly Bodies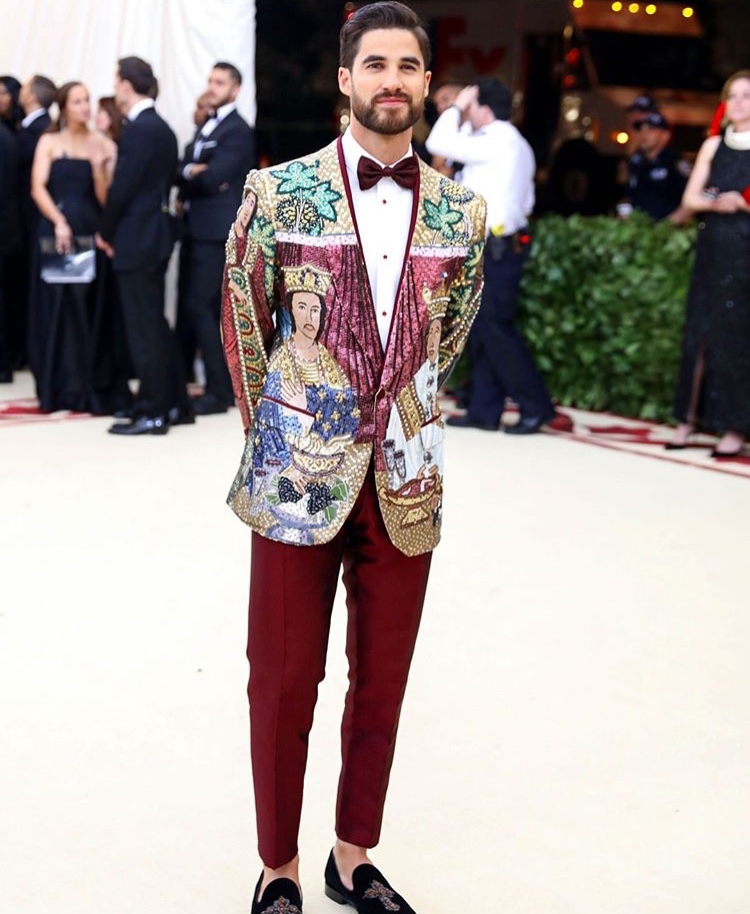 The Met Gala in New York City is no doubt one of the biggest fashion events of the year. A-list celebrities are always in attendance, trying their best to follow the theme each year. The theme of the recent gala was 'Catholicism and heavenly bodies,'  and the outfits ranged everywhere from a simple white jumpsuit on Kendall Jenner to gigantic angel wings on Katy Perry. According to Vogue.com, the Met gala is actually a fundraising gala for the Metropolitan Museum of Art's Costume Institute in NYC. It marks the opening of the institute's annual fashion exhibit, and it has become one of the most important nights of the year to celebrities and fashion designers.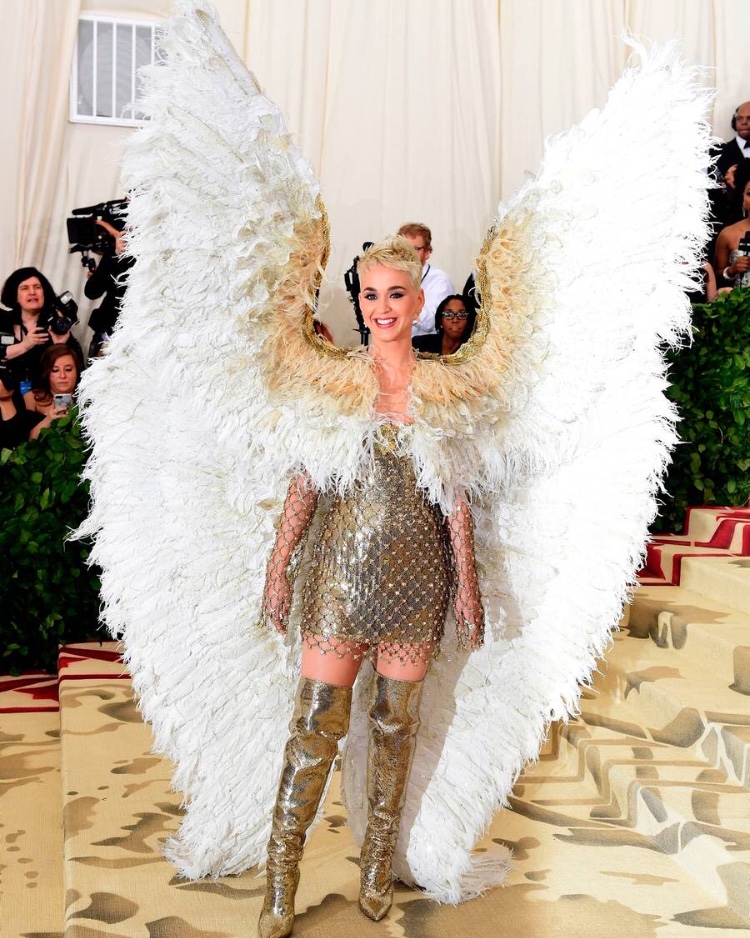 "13 Reasons Why" Season 2 Requires Discussion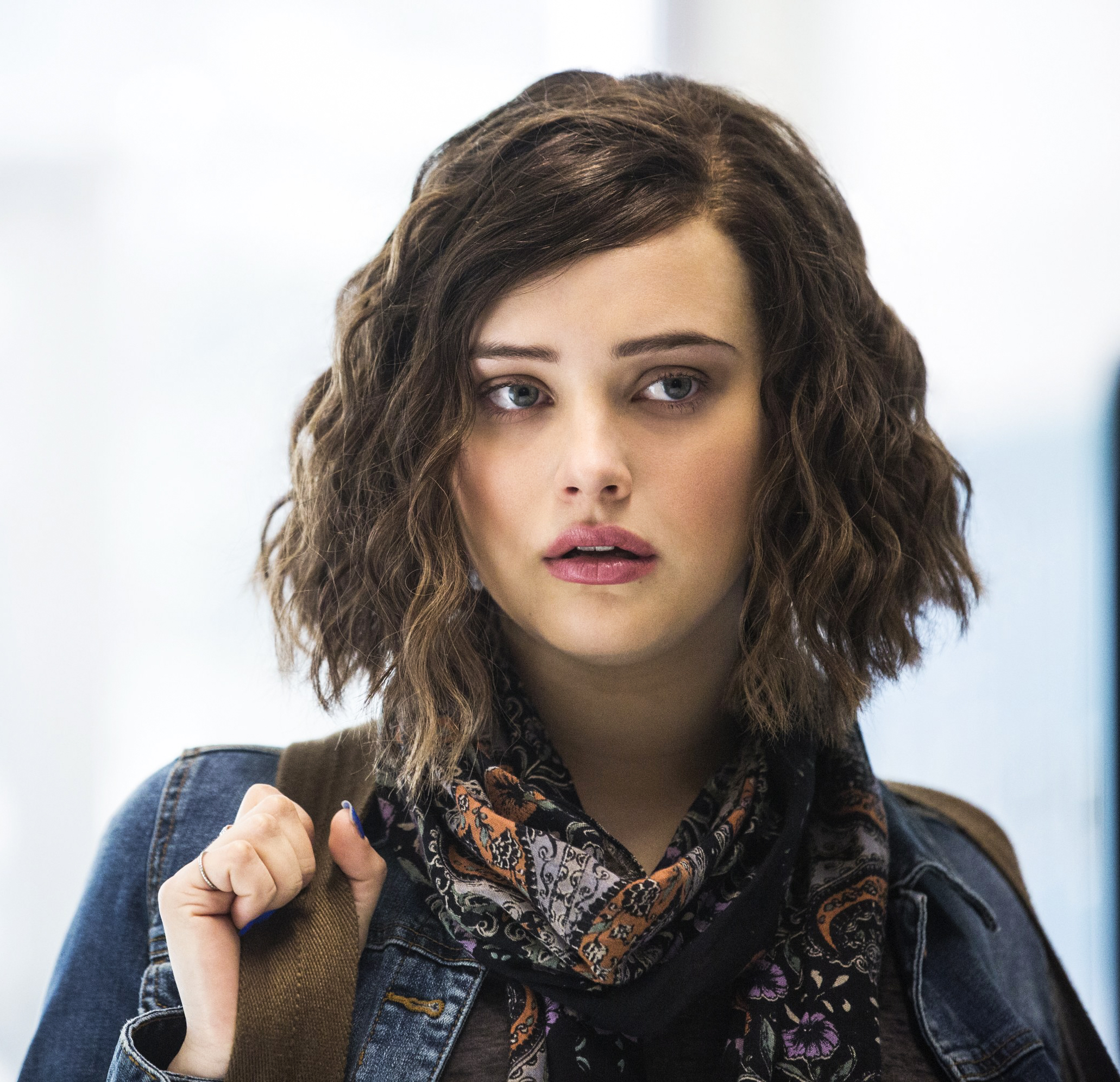 By Braden Lyon
The second season of Netflix's "13 Reasons Why" was released on Friday, and just like the season before, it's polarizing. The show is mainly aimed at the teenage audience it portrays and covers a wide variety of sensitive subjects such as suicide, sexual assault, and most recently, school shootings. These subjects should be discussed when possible, but the way the show goes about them may warrant concern (possible spoilers ahead).
A common critique of the first season was that it blatantly went against many recommendations for safely portraying suicide in media, most notably by depicting a suicide in graphic detail, which, according to the American Foundation for Suicide Prevention, increases the risk of copycat suicides. In the second season however, the show runners seem to have acknowledged this criticism by making sure to put more warnings at the beginning of each episode, and at the end of each episode one of the actors advises those that might need help to visit their website: 13reasonswhy.info.
The Underrated and Undervalued 'Schitt's Creek'
TV shows have to combine a number of things to be successful: a loyal fan base, consistent storylines, likeable characters, intriguing plots, and etcetera. 'Schitt's Creek,' created by Eugene and Daniel Levy, combines all of these things. The father son duo created the show back in 2014, and it currently just ended the fourth season. Eugene and Daniel also star in the show, alongside Catherine O'Hara and Annie Murphy. The comedy follows a family of four that loses millions of dollars when their business manager fails to pay their taxes for them. The family is forced to move to the tiny town of Schitt's Creek, which they had purchased as a joke years before.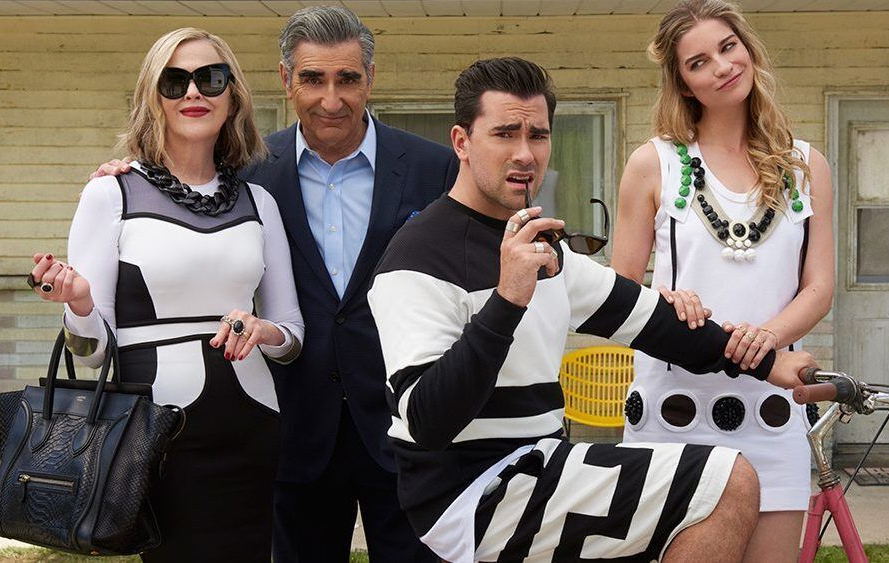 Welcome to the Wizarding World of Harry Potter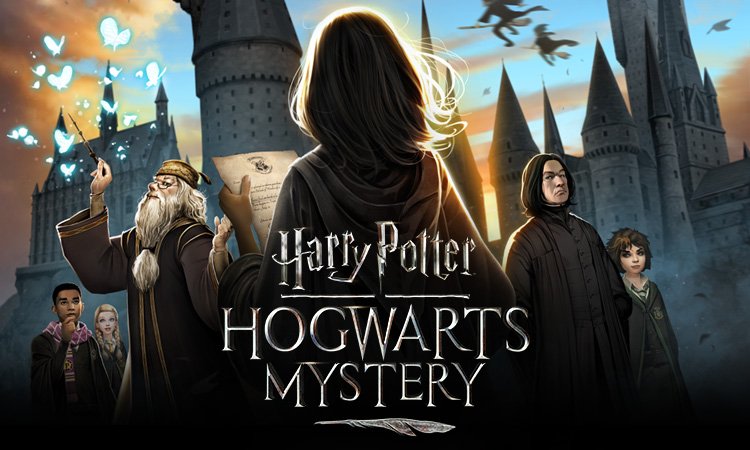 In April, PortKey Games, Jam City, and Warner Bros have all teamed up to create the Harry Potter: Hogwarts Mystery app and give everyone the Hogwarts experience they've always wanted. The app has been trending and talked about ever since.
According to http://www.harrypotterhogwartsmystery.com/, this is the first game that players can create a character to experience life at Hogwarts. Some facial features, hairstyles, clothes, and accessories are available when players start the game but as they level up and earn more coins players are able to customize their characters more.
AMERICAN CRIME STORY: VERSACE
By Isabella Loy American Crime Story: The Assassination of Gianni Versace has been called "compelling" by the Wall Street Journal, and has been said to "take the series to another level" by the San Francisco Chronicle. Versace is the second installment of the series, the first being The People vs. OJ Simpson. The 9 episode series stars Édgar Ramírez as Gianni Versace, Darren Criss as Andrew Cunanan, and Penelope Cruz as Donatella Versace. The series is played out backwards, starting with the murder of the famous fashion designer Versace. Gianni was murdered by serial killer Andrew Cunanan, who killed 4 men before him. Cunanan was a gay escort, and met the majority of his victims through his work. Even though the show is named after Versace, it mainly focuses on Cunanan's killing spree, and what led up to the infamous murder.