By Isabella Loy
The Met Gala in New York City is no doubt one of the biggest fashion events of the year. A-list celebrities are always in attendance, trying their best to follow the theme each year. The theme of the recent gala was 'Catholicism and heavenly bodies,'  and the outfits ranged everywhere from a simple white jumpsuit on Kendall Jenner to gigantic angel wings on Katy Perry. According to Vogue.com, the Met gala is actually a fundraising gala for the Metropolitan Museum of Art's Costume Institute in NYC. It marks the opening of the institute's annual fashion exhibit, and it has become one of the most important nights of the year to celebrities and fashion designers.
Attendees wore everything from Versace to Coach, and nearly every outfit was custom made.
Almost all of the women who attended followed the theme at least somewhat, but most men showed up in a simple black suit and tie. This has been an ongoing discussion- how come men don't seem to care about going with the theme? This year, men such as Darren Criss, who wore a Dolce & Gabbana tux that was hand stitched with cathedral images, and Jared Leto, who wore a soft blue Gucci suit with an embroidered stole and gold crown, have been applauded for following the theme, and not just showing up in a simple tux.
One of the most stunning outfits of the night included Rihanna, who dressed as the pope. According to harpersbazaar.com, she wore a pearl and jewel-encrusted robe, matching papal mitre and necklace, Christian Louboutin heels, hoop earrings by Maria Tash, and jewelry by Cartier. This outfit, along with her outfits in the past, prove that Rihanna definitely deserves the praise she gets every year, some even calling her 'Queen of the Met Gala.'
Lana Del Rey was another celebrity with a notable outfit. She wore a custom made white Gucci dress, along with a gold chest piece and blue angel wings as her head piece. She matched with Jared Leto, and her date Alessandro Michele. They have been called the best dressed trio of the night by many, and their outfits were some of the most intricate and detail oriented. Even though the gala was over two weeks ago, there are still more details being noticed in all of these custom made outfits everyday.
The 2018 Met Gala was one to remember, with incredible outfits from iconic celebrities, but the most disappointing outfits were worn by the Jenners and Kardashians. Kendall Jenner showed up in a simple white jumpsuit, Kim Kardashian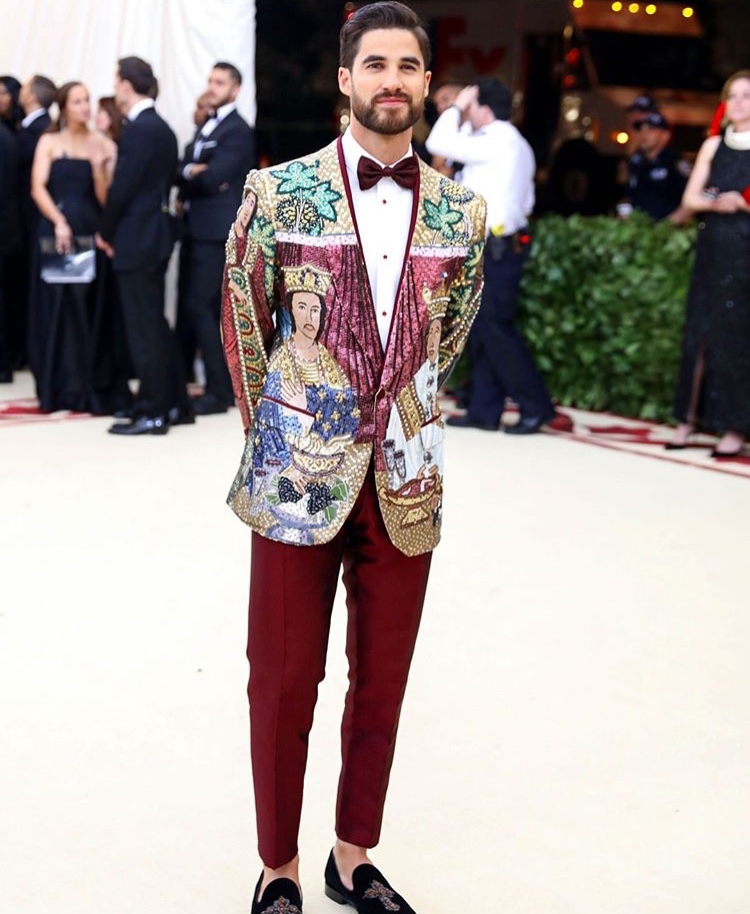 in a gold dress with a few crosses on it, and Kylie Jenner in a black strapless dress.  Kim Kardashian and Kris Jenner were the only ones who slightly followed the theme, as Kris added some crosses and gold jewelry to her black feathery dress. This was surprising to many fans of the Jenner-Kardashian klan, who were definitely expecting more exciting outfits.
Overall, the Met Gala was a success, raising millions of dollars for the institution, and definitely presenting some amazing looks. For a full photo gallery of every mentioned outfit, feel free to visit Vogue.com, who has a complete slideshow of all 2018 looks.