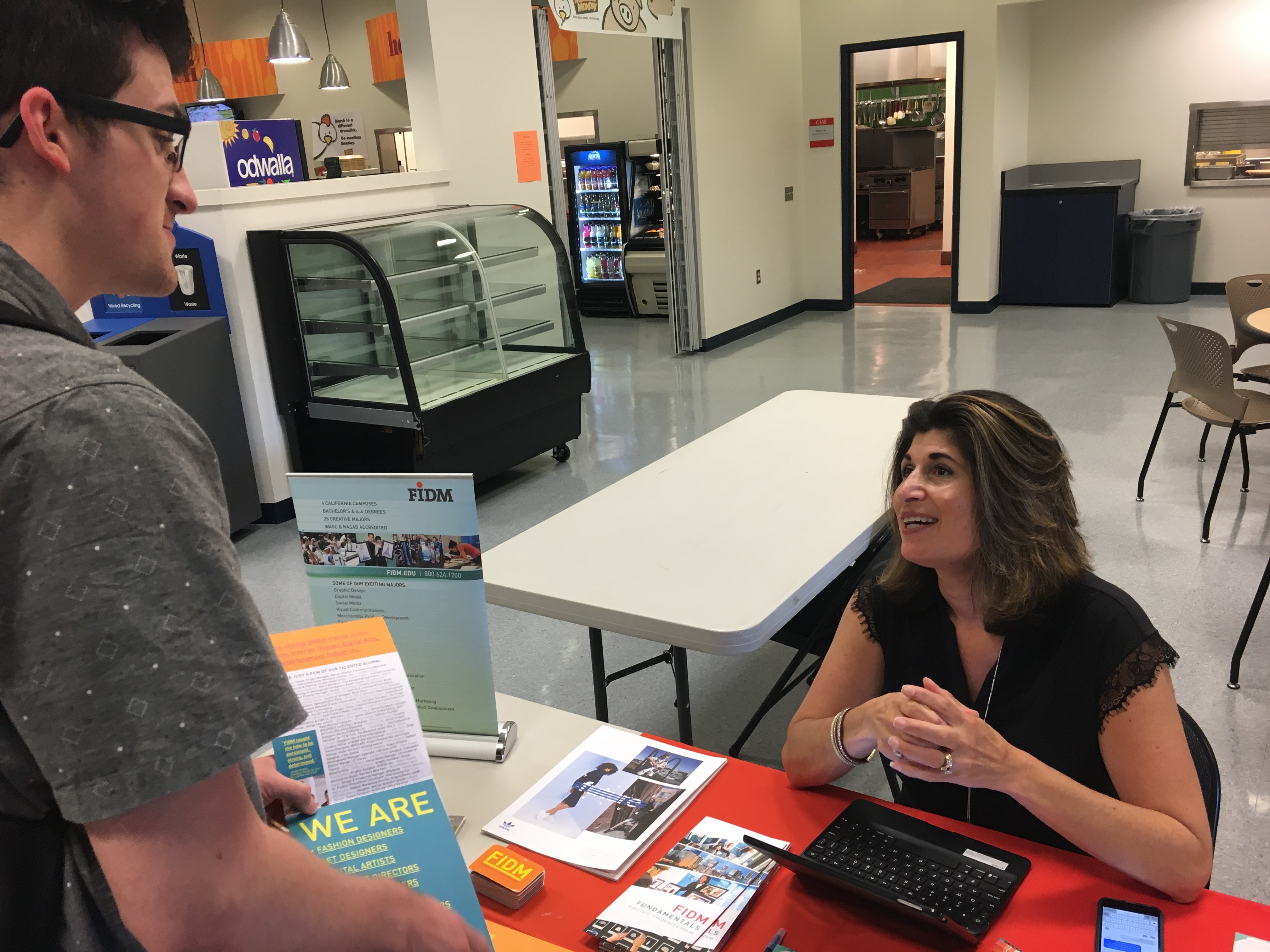 College Representative Colette Keogh giving college options to students.
Last week, Tuesday, May 15th, a college fair was held for the students in the Cafeteria of SVC. Students come to SVC with many different plans in mind and/or ahead of them, and a great way that SVC has helped out it's students is by having this college fair. There were many representatives available. This particular fair had up to 23 colleges and universities. Schools such as University of Washington and Seattle Pacific University were there to recruit and to help.
MBA and business instructor Sunaina Virendra attended the college fair promoting her Bachelor of Applied Management degree. When asked about why the college fair was a great thing for students to attend and if it was worth it, she has this to day;
"It offers students the chance to see in one spot all the opportunities that are out there to continue their education beyond their associates degrees."
The turnout was great, many students from SVC that attended seemed to appreciate the help and the information they were getting. This will likely end up benefiting a lot of students with where they want to go and what they want to do with their education.
"It really is a chance to go to talk with representatives from each of the colleges to see what it's about and to explore so that you have a handy dandy way of getting the feel for all of the different possibilities" says Virendra.
There will likely be more college fairs around SVC similar this one and it would be a great opportunity for all students to go take a look. Keep an eye out!