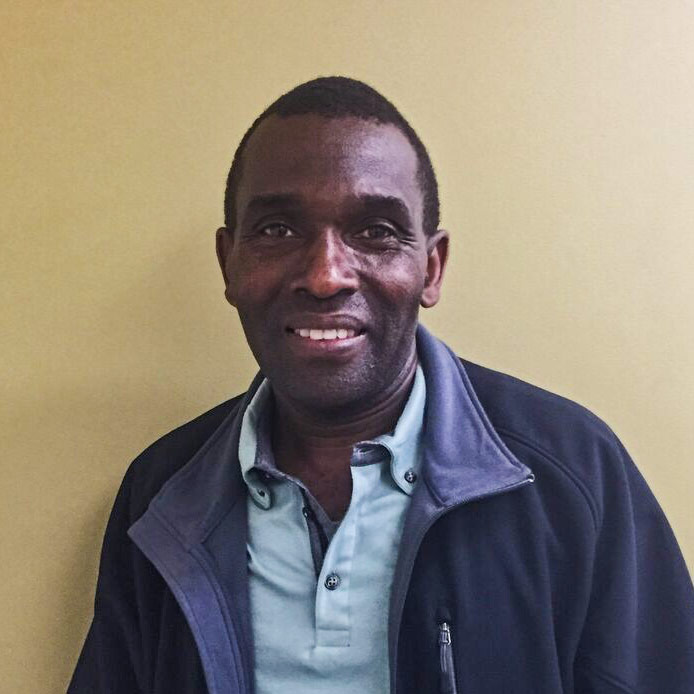 By Isabella Loy
Every professor at Skagit Valley College has a different story. Some may have grown up in the area, some may have moved from a different state, but Edward Wesakania moved to the valley all the way from Kenya. Wesakania teaches POLS 101, POLS 202, Environmental Science, Environmental interpretation, geography, and more. In the winter, he will also be teaching his first learning community at the Whidbey Island campus.
students have seen his familiar face and heard his incredibly interesting stories throughout his classes, and he never fails to teach in a way that relates to his own experiences, and opens up the eyes of students in order to give them different perspectives.
Wesakania initially got his degree in an environmental field, and after many failed attempts at trying to get a job in said field, he eventually returned to school so that he could pursue a nursing degree. While doing so, one of his friends that taught environmental science asked Wesakania to speak to one of his classes, and that opened up many doors. While Wesakania got his job at SVC in an unconventional way, it worked out in the long run. After speaking with the environmental class, he was interviewed and offered a job at SVC, and has been teaching here ever since.
"Most of my students have no idea how the world is. I think they enjoy hearing my experiences in Kenya that are so different from their lives here," said Wesakania. In every class that he teaches, Wesakania contrasts the current political issues and American policies to what it is like living in a third world country. "One of the bigger differences that I have seen is healthcare. In Kenya, they do not ask for your insurance card. They fix you and send you away," he said. "In America, it costs thousands of dollars for a surgery."
When coming from a foreign country, there is always going to be a huge culture shock, and what inspired Wesakania to move to the US was actually something he heard on the radio. "In Kenya, the radio became my best friend," he said. "I would listen to them talk about third world countries, and I realized that I was living in one." After realizing that Kenya was a third world country and that they did not have the same resources as America, Wesakania decided that he wanted to raise his children somewhere that could provide an education that would benefit them in the long run. Even after moving to America, he still visits Kenya very often, and has not forgotten where he came from.
Whether it is a political science class or an environmental class, there will never be a situation that Edward Wesakania cannot relate or contrast to his time in Kenya, and doing to opens up a whole realm of knowledge to students which introduces them to someone else's culture that experienced it firsthand.