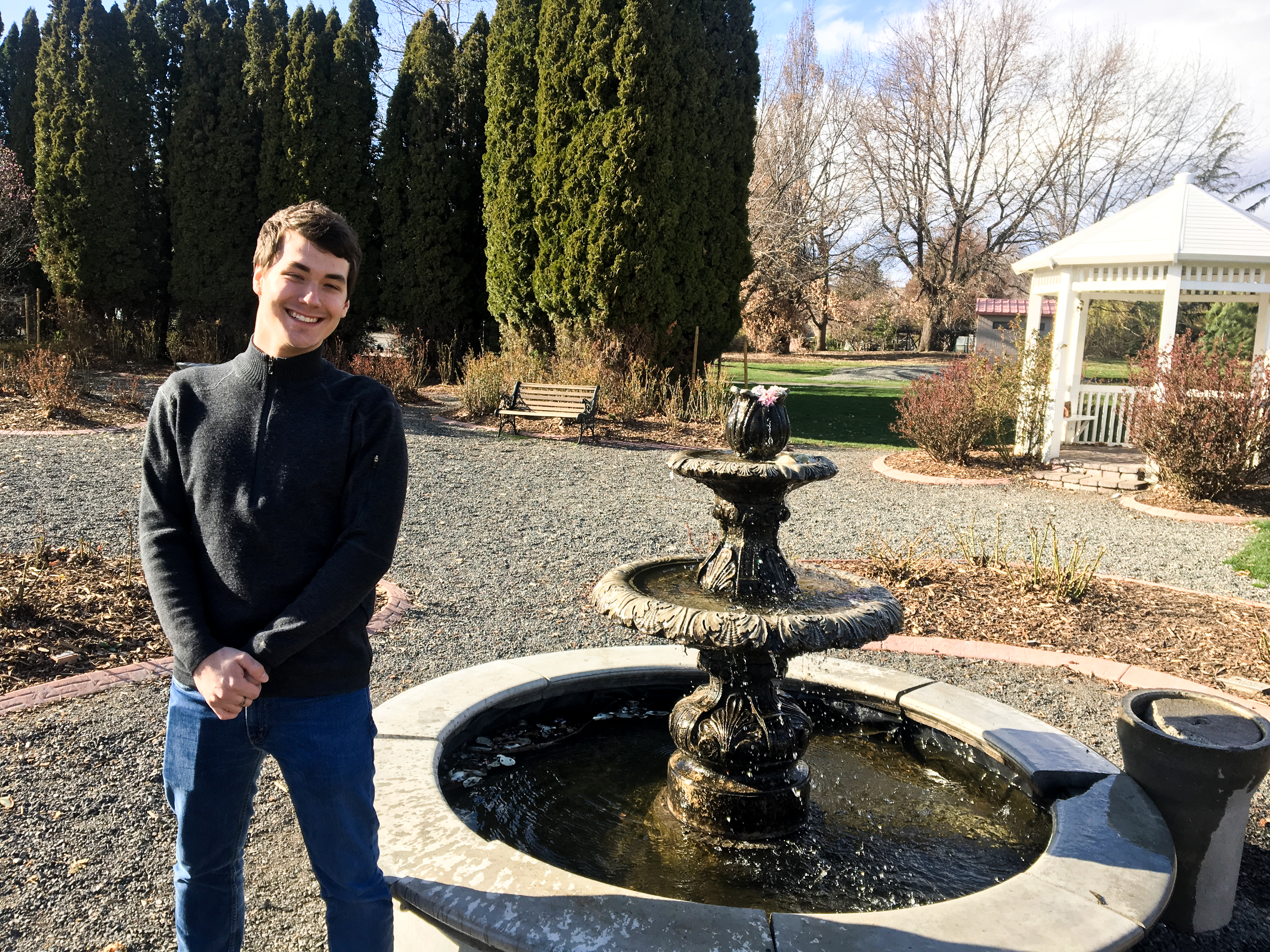 Photo by Josephine Wells.
By R. A. Neeleman
Meet Simeon Billick, future phenomenal nurse and bassist extraordinaire. Billick was born in White Rock, British Columbia on November 4th, 1995.
He enrolled at Skagit in 2014 with the original idea just to get a two year transfer degree. Like many students, he didn't know what he wanted to do yet as the world holds many opportunities after high school. Confused and wondering what adventures lie ahead, Billick consulted his parents. His mother, a respected doctor suggested he try nursing. Although he was originally not interested, in the end Billick decided to heed his mom's advice and give it a shot. He describes the nursing program as tough but enjoyable. Often he studies for 4 or 5 hours every day for
tests and clinicals. Even though it sounds extremely difficult. Billick has a great warm attitude about it. "I get to meet a whole bunch of new folks, and I get to really learn how to problem solve" he says.
Although Billick may seem incredibly busy with his nursing school, he somehow still fits in time to enjoy his personal interests like music. Back when he first began at SVC, Billick describes a teacher by the name of John Savage who taught jazz instruments to students. Billick was very infatuated with the bass guitar and was drawn to it right away. He began on the electric bass which is what most rock and other genre of bands use. He enjoyed it, but felt there was something else he wanted to try, the upright bass which is what most jazz bands use. Billick took lessons for months to learn it and was hooked. Since then, he has played in numerous bands around Mount Vernon. His most recent is a Jazz Combo called Impressions which plays around pretty much wherever Billick thinks is a good venue.
"It wasn't Impressions initially, it was Left Turn Only, then Red Exit, some other names with a bunch of different people from Bellingham and Everett, some moved away but others always kept it going and now it's Impressions."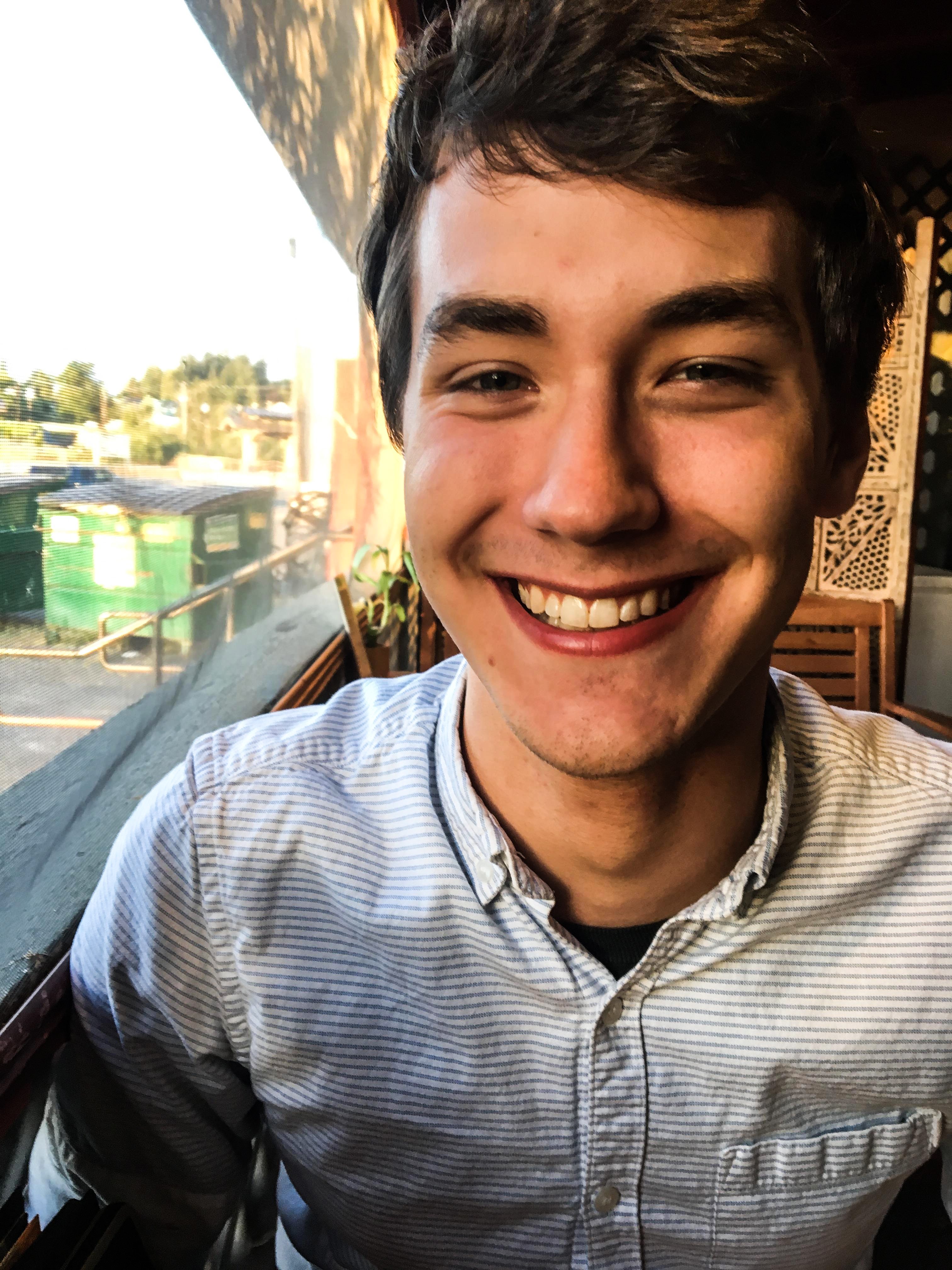 As far as Billick's future goes, he plans to finish the nursing program at skagit and eventually travel to Western for a certain program to get his Bachelor's. "Not only do they have some great programs and they're close, they also have some good jazz" says Billick. After that, Billick believes he will then know if he wants to get his education further or if he wants to start working as a nurse somewhere at that time.  
"The greatest thing about it you know is getting different experiences, you just have to go and work, maybe get transferred to a different apartment or different part of the hospital or just be lucky and end up somewhere that is really fun to work at, thats thing, I'm not sure exactly what it all entails and I'm kind of happy about that because it will be like a surprise and I'll be doing something new."
With a fantastic outlook on life and just one of the most positive people in the world, Simeon Billick is off to do amazing things. Students should all get to know this phenomenal guy before he graduates next year in fall 2019!