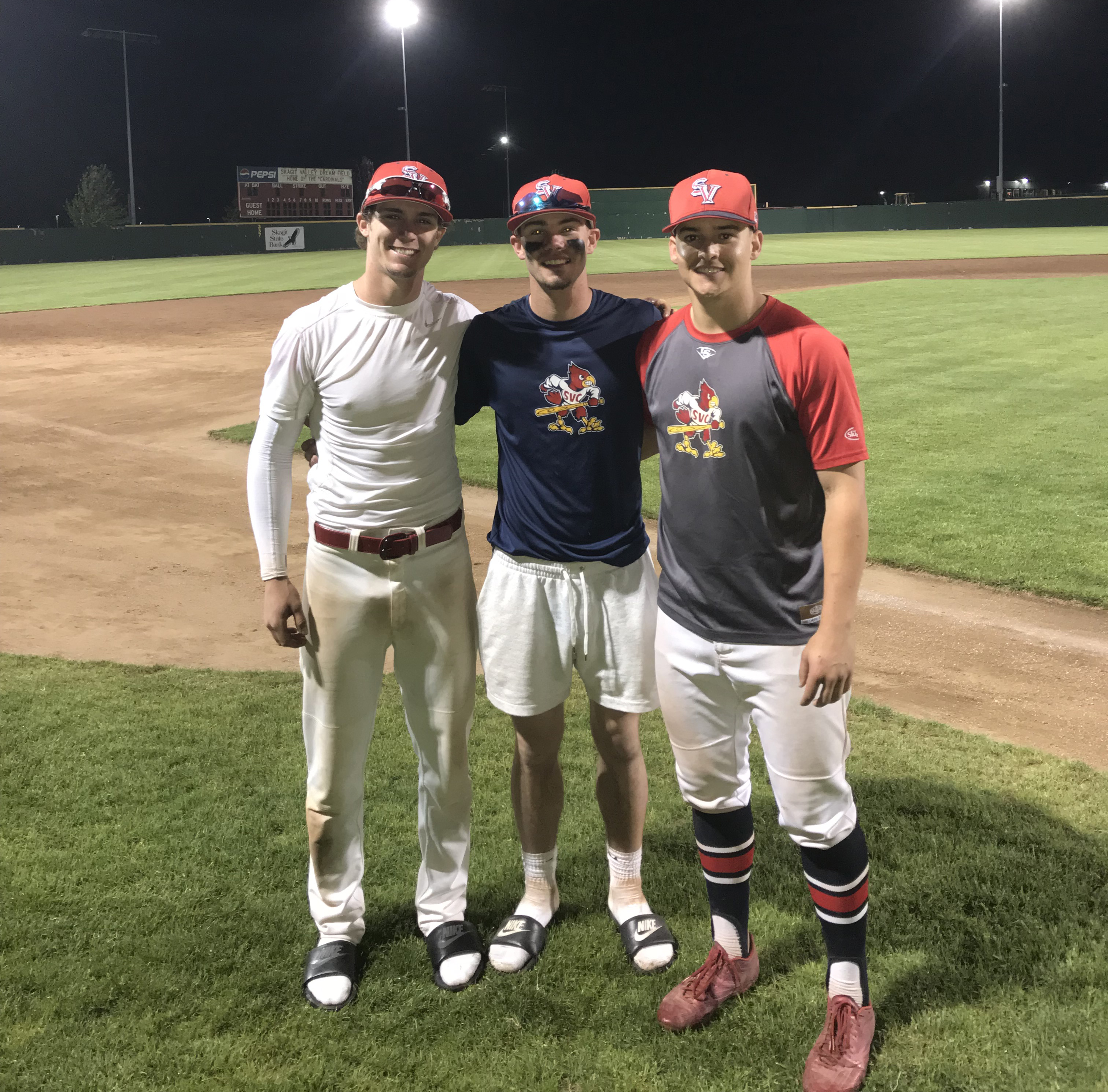 By Jordan Stone
The Cardinals came into the weekend with playoff hopes high as they traveled down to Edmonds Community College on Friday May 11th, for a double header against the Edmonds Tritons. The Cardinals found themselves in a position to secure a playoff berth with a series win over Edmonds. That hope was dashed when they lost two games Saturday, ending their season.
The Cardinals won both games Friday by scores of 2-1 and 3-1, putting themselves in an even better spot to ensure a playoff appearance. The Cardinals got great performances out of sophomore Kade Mechals who pitched 6 2/3 innings of scoreless baseball in game one, and freshmen Tyler Tan, who pitched a complete game allowing just one run to score.
Catcher Mitch Boesel liked what he saw from both the pitchers. "Kade obviously throws hard and has four pitches he throws and that's tough to hit no matter who you are," he also added that "Tan's done a great job of mixing it up, hitting spots and showing that you don't have to throw super hard to be a very effective pitcher."
The cardinal's offense got the timely hits they needed through the bat of Boesel, who had an RBI double to score the first run of game one, as well as sophomore Dalton Hawk who scored the winning run on a wild pitch.
The Cardinals got the go ahead run in game two off another RBI Double from Boesel.
The Cardinals needed just one win on Saturday to clinch an appearance in the NWAC Regionals. The Cardinals just couldn't take care of business, however, dropping the first game of the double header by a score of 13-2, and the second by as score of 5-1.
Freshman catcher Nic Roes attributed the losses to "a little more confidence," after the wins on day 1 which "turned into cockiness."
Edmonds pitchers were tough to figure out all weekend for the Cardinals hitters. Roes credited them for "throwing hard and being very deceptive," he said. The Cardinals were limited to just seven runs over the four-game series.
The Cardinals season came to a close after their series split. They found themselves one game shy of the playoffs with a conference record of 11-13. Overall they finished 16-23 on the season.
The Cardinals lamented their early season slip-up against Olympic College as the reason for them missing the playoffs. They lost all four games in the series. According to Boesel, "if we won two games that series we would be the 2nd seed instead of the 5th seed." However, he also calls the season "a really good stepping stone for the program moving forward. There are definitely positives to take from it." Freshmen Nick Wilson also calls this season a "great learning experience." 
Although the Cardinals were disappointed with missing the playoffs, positives can be drawn. The future is bright however according to Roes, "We will have a ton of sophomores next year. Obviously, they are all going to grow having this year of experience, so we will be really comfortable," he said.
The Cardinals will be back in action next spring with hopes of bringing playoff baseball, and an NWAC title, to the city of Mount Vernon.